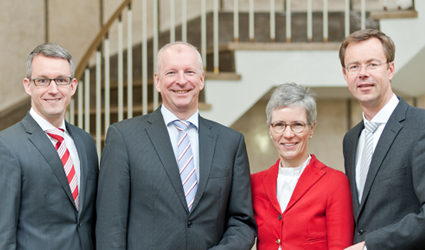 We offer you counselling at the highest level.
Founded in 2000, our firm provides comprehensive support to business entities, particularly small and medium-sized enterprises. Insurance law is one of the firm's major areas of practice.
Our firm is distinguished by its highest quality client counselling and the personal trust-based relationship between our lawyers and clients. The lawyers of our firm have excellent qualifications and are characterized by their goal-oriented approach and entrepreneurial thinking.